STUDENT SPOTLIGHT:
Timothy has been training with us for a short time, but has certainly put in a load of effort and determination to see him accelerate to purple stripe belt of our Little Champions Program.
Below are a series of photos celebrating Timothy's karate journey so far.
Timothy is a wonderful role model for our younger and less experienced Little Champions, whilst he also keeps our karate kids on their toes and inspires all of us to continue to better ourselves in both karate and in life.
Timothy having a bit of fun with one of our younger leaders, Jamie.
Timothy trains in two classes on Thursday's.  This is how I found Timothy last week whilst he was waiting for his second class.
Timothy hanging out with Harry.  These boys are great training buddies.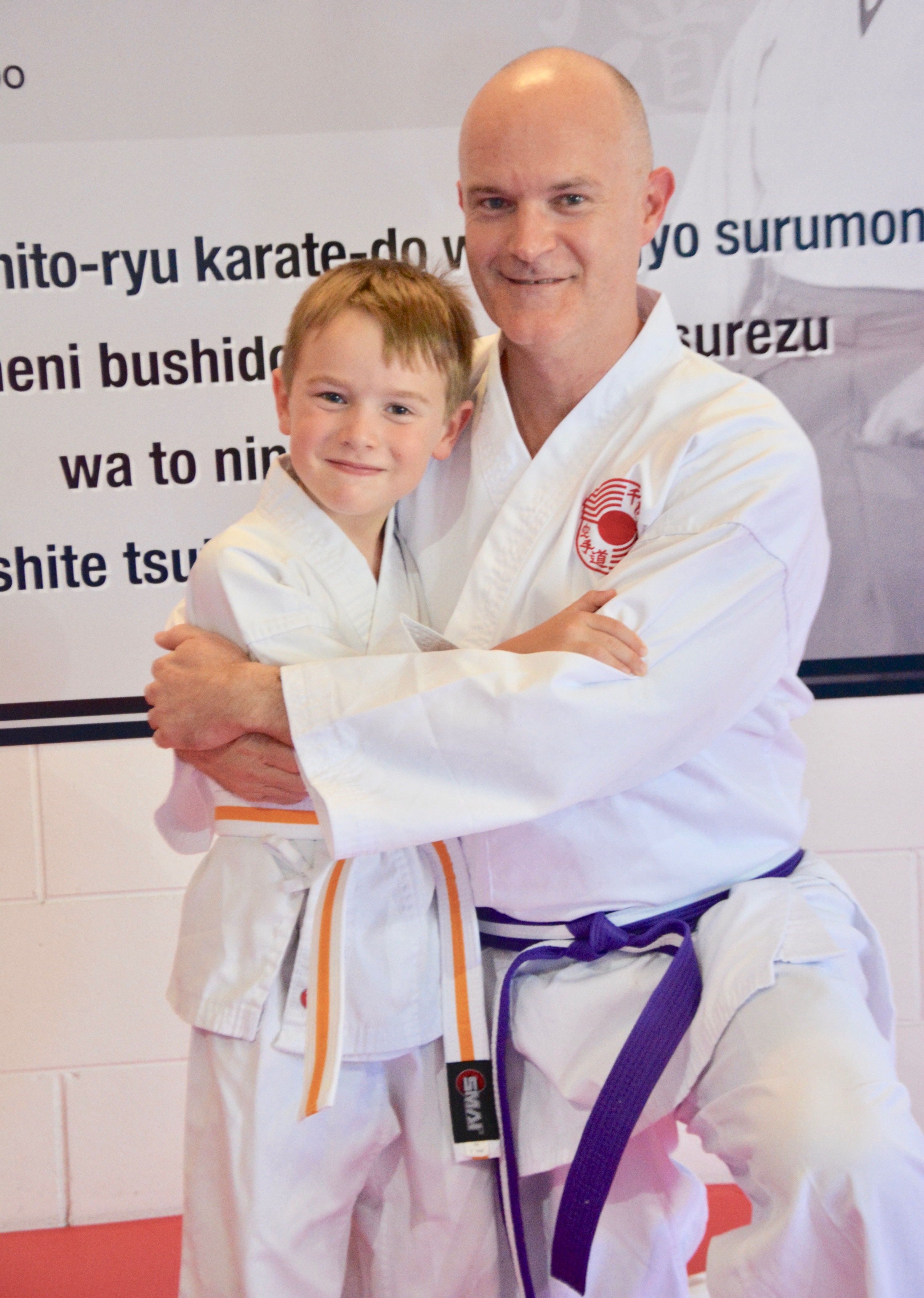 Timothy with his dad, David.  This photo was taken when Timothy received his yellow stripe belt.