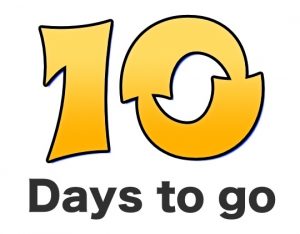 Today we are 10 Days away from our "Sign on Day" and we are absolutely loving this countdown, as it is giving us so many opportunities to celebrate the amazing people that we get to work with everyday.
Today we want to celebrate one of Sunshine Coast Karate's amazing teenagers, Jasmine.  Outside of the dojo, Jasmine has a real passion for music and will be performing at her debut solo performance on Friday 7th of September 2018 at Sunshine Coast's popular event "Strawbfest". She is not only a talented performer, but she also writes her own songs and has a real passion for music. At Strawbfest, she will be performing many of her own originals never before heard by her fans and also some great covers.
Jasmine's Debut Solo Performance
When:  Friday 7th September
Time:  5:45pm start
Where:  Chevallum State School, 460 Chevallum Rd. (on Hall Stage)
Jasmine's Event Page
Jasmine has been training at Sunshine Coast Karate since 2016 and is following in the footsteps of mum (Rosemarie Caston – 3rd Kyu), brother (Senpai Keanu Caston – 1st degree black belt) and sister (Klaudia Caston – 1st degree black belt).  Below is a picture of "Team Caston" winning our "Family of the Year" Award.


Here is a picture taken with Chito-Ryu Karate-Do Supreme Instructor, Soke and Higuchi Sensei (7th Dan, Kyoshi).
And, Jasmine has been enjoying our local tournament circuit with some great results.  Here is a picture of Jasmine with her mum Rosemarie at a recent Gold Coast tournament.
If you are lucky you may get to meet Jasmine and her family at our "2018 Sign on Day".
Below is a poster sharing more details about our upcoming Sign on Day. We would love to meet you on Saturday 15th September and if you require further information, be sure to connect with us.
Join us as we count down the days leading up to our Sunshine Coast Karate Sign on Day.
Visit SCK Facebook 
SIGN ON DAY CLASSES – Bookings Required:
Class sizes for the sign on day are strictly limited, because we want to make it a great experience for all participants. So, if you have booked in to a class that is already full, one of our staff members will be in touch with you to make other arrangements so that you can still do a trial at another time.
If you have any additional questions, connect with our staff and we'll do our best to help you. We look forward to meeting you soon.