Right now in the dojo we're focussed on our upcoming Sign On Day. Just, 13 days to go.

But while we're doing that, life goes on in the dojo and many of our students are working hard preparing for testing for their next levels. It's always great to see students moving through the ranks.
At Sunshine Coast Karate, we hold regular gradings throughout the year (every 2 months). Unlike the school system, students don't automatically move up to the next grade after a certain amount of time has passed. Instead, all students progress at different rates depending upon their effort and ability and effort. Some students move slowly through the ranks, and some move more quickly. But with time and effort, everyone can move forwards.
Here are a few photos of some of students who successfully graded at our most recent grading at the end of last year. You'll notice students of all ages, but they all have something in common. Regardless of the rank they've achieved, they're all really happy because they all know that they've worked hard and earned it. They didn't get a new belt just for turning up.
On the grading day, we usually have a fairly high success rate, most people will pass their grading. Not because we have low standards, quite the opposite in fact. All students undergo regular, informal assessments in class and we constantly monitor how all students are progressing, checking that they are developing a good understanding of the syllabus at their level, checking their training attitude and manners, and ensuring that everyone is consistently working hard. Once students have shown that they can perform at an acceptable standard for their next level they are invited to grade.
Today, we celebrate and acknowledge the students in the dojo who have earned new ranks recently. Who knows, maybe in the near future, we could be celebrating your success. But first, you need to get started, and that's why we're hosting a "Sign on Day" as a chance for you to come and try a FREE class and see how you can become a part of the Sunshine Coast Karate family.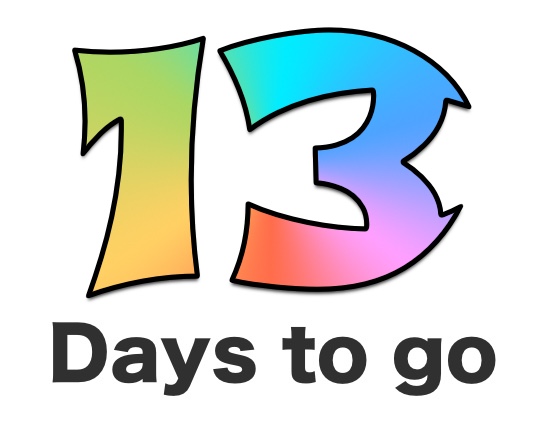 Join us as we count down the days leading up to our 2020 Sunshine Coast Karate Sign On Day.
Below is more details about our upcoming Sign on Day. We would love to meet you on Saturday 15th February and if you require further information, be sure to connect with us.
Learn more about the Sign On Day on Facebook.
SIGN ON DAY CLASSES – Bookings Required:
Class sizes for the sign on day are strictly limited, because we want to make it a great experience for all participants. So, if you have booked in to a class that is already full, one of our staff members will be in touch with you to make other arrangements so that you can still do a trial at another time.

If you have any additional questions, connect with our staff and we'll do our best to help you. We look forward to meeting you soon.
What's happening on the day:What's happening on the day:
Little Champions (4-7 Yrs) FREE Trial Class 8:45-9:25am
Karate Kids (8-15 Yrs) FREE Trial Class 9:30-10:25am
Teen & Adults Karate FREE Trial Class 10:30-11:30am
Demonstrations from members
Special Sign On Day Offer For New Students Who Sign Up On The Day