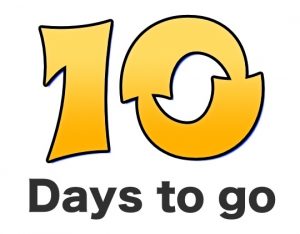 With 10 days to go until the Sunshine Coast Karate Sign On Day, today we wanted to take a little bit of time to show some gratitude for our teachers and those who have come before us to pave the way for us and future generations.  Without them, we wouldn't be where we are today and sharing Chito-Ryu Karate-Do with the Sunshine Coast.
Back when we first started learning karate, it seemed like there was a new Bruce Lee movie coming out every second week and that was one of the big things that got so many people started on their journey in the martial arts. But it didn't stop there, over the years there have been so many pop culture icons who have flown the flag for the martial arts industry. Here are a few that I'm sure you've heard of…
Jackie Chan

The Karate Kid Movies with Mr Miyagi and Daniel-San

The Teenage Mutant Ninja Turtles

Power Rangers

And of course there are countless other Hollywood movies who have featured some amazing martial arts fight scenes.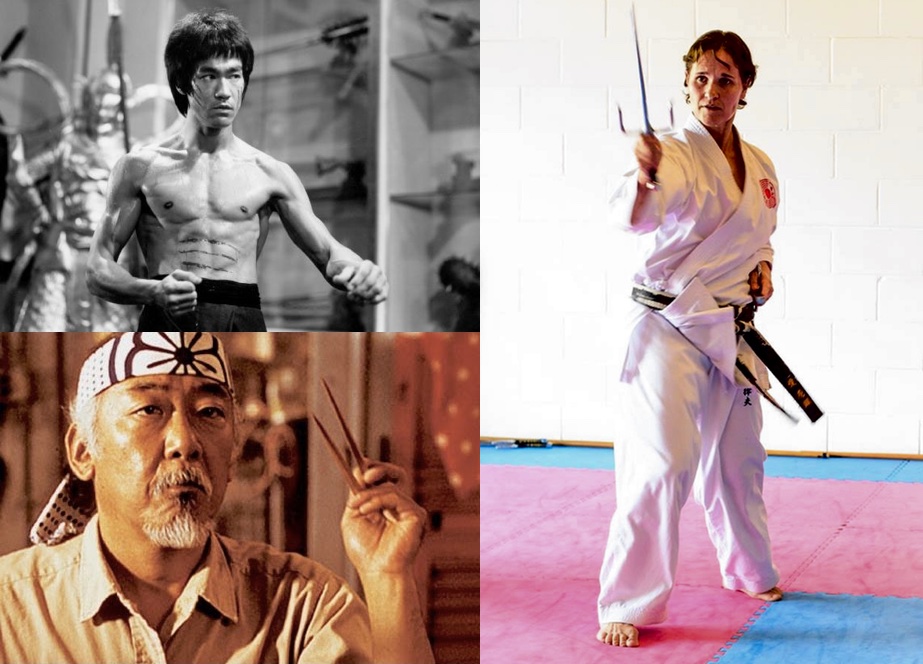 Although the movie industry has been responsible for getting so many people into the martial arts, the reality of martial arts is very different to what's shown in the majority of movies. And with the martial arts industry being so unregulated, even to this day, just about anyone can open up a dojo. We could have walked into any old dojo and started, but we're really grateful that we stumbled across Chito-Ryu.
The thing we like most about Chito-Ryu is that it's so deep.  We've been studying Chito-Ryu for a combined 65+ years (36 years & 30 years), yet in the presence of the people that we're proud to call our teachers, we still feel like white belts.  We're not saying that we're hopeless, but we do realise that there is still so much more to learn.
Our original teacher of Chito-Ryu, Brian Hayes Sensei is no longer studying Chito-Ryu, but we are very grateful for the foundation that his teachings have provided. The thing that we're most grateful for though is that he introduced us to our current teacher, Soke Chitose, the worldwide head of the International Chito-Ryu Karate-Do Federation (ICKF).
Soke continues a long lineage passed onto him by his father, renowned Okinawan 'Kake-Dameshi' (Challenge Match) fighter, Dr Tsuyoshi Chitose (Snr), known to students of Chito-Ryu as O Sensei. O Sensei became the Sixth Master of Tode, in a successive lineage that began with: the First Generation Beechin Chinen, who along with the Second Generation Beechin Matsumura, was a member of King Shokei's Royal Guard, the Third Generation Uekata Awane was a member of King Shoiku's Royal Guard, Fourth Generation was Beechin Hokama, and the Fifth Generation was Chitose's teacher Sesho Aragaki. He was also under the tutelage of such luminaries as: Chotoku Kyan, and Kanryo Higaona.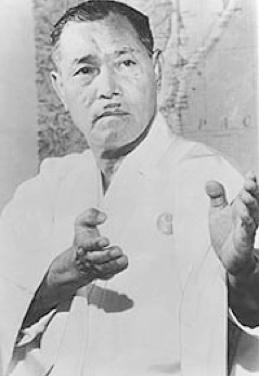 We never had the pleasure of meeting or training with O Sensei. We didn't even start studying Chito-Ryu until after he had passed away, but throughout the years we have had the pleasure of training with a lot of his senior students who are now the current day masters of Chito-Ryu.
Every year, we make a point of going to Japan and other countries around the world to continue our studies of Chito-Ryu. We have very close ties with Soke and his dojo in Kumamoto, Japan and he has introduced us to a lot of other senior Chito-Ryu instructors.
We have also been bringing world leading instructors here to the Sunshine Coast every year since around 2004. Over the last few years, we have had a the pleasure of hosting both Soke & Higuchi Sensei.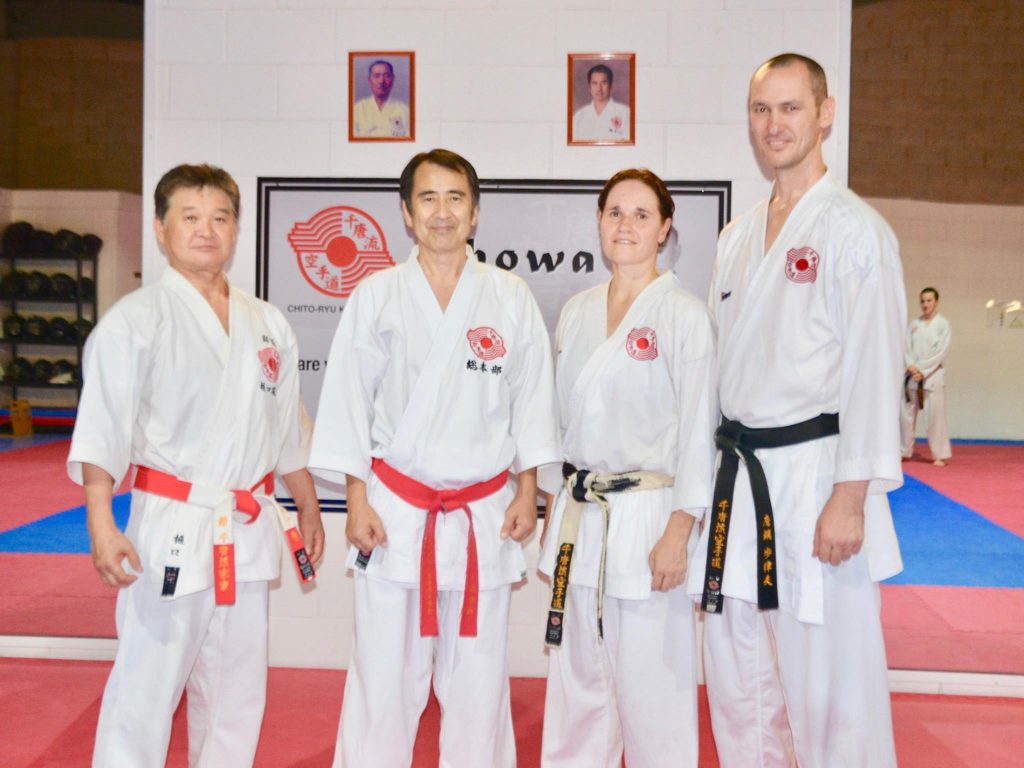 A couple of years ago, Noonan Sensei from Sydney got some great video footage of Soke and Higuchi Sensei's visit to his dojo after they were on the Sunshine Coast. This gives a great indication of the kind of training that we do at the higher levels.
Chito-Ryu Karate is a rich style, with incredible depth in the senior ranks and we are very fortunate to learn from them and in turn share with the Sunshine Coast community.
Here is another video from Noonan Sensei, an incredible demonstration by the 2nd generation Soke of Chito Ryu, Tsuyoshi Chitose, performing part of his family kata at the 2017 International Chito-Ryu Karate-Do Championships (also known as, Soke Cup).

Although, our teachers won't be physically present at the upcoming Sign On Day, you can have comfort in knowing that you will still benefit greatly from their teachings.
Join us as we count down the days leading up to our 2020 Sunshine Coast Karate Sign On Day.
Below is more details about our upcoming Sign on Day. We would love to meet you on Saturday 15th February and if you require further information, be sure to connect with us.
Learn more about the Sign On Day on Facebook.
SIGN ON DAY CLASSES – Bookings Required:
Class sizes for the sign on day are strictly limited, because we want to make it a great experience for all participants. So, if you have booked in to a class that is already full, one of our staff members will be in touch with you to make other arrangements so that you can still do a trial at another time.

If you have any additional questions, connect with our staff and we'll do our best to help you. We look forward to meeting you soon.
What's happening on the day:What's happening on the day:
Little Champions (4-7 Yrs) FREE Trial Class 8:45-9:25am
Karate Kids (8-15 Yrs) FREE Trial Class 9:30-10:25am
Teen & Adults Karate FREE Trial Class 10:30-11:30am
Demonstrations from members
Special Sign On Day Offer For New Students Who Sign Up On The Day