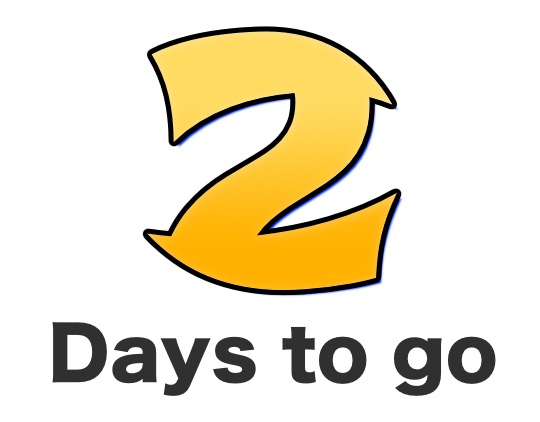 With only 3 days to go until our Sunshine Coast Karate Sign on Day, we would like to share with you a few life changing skills that can help you take control of your life.
A few years back we had a member who was a school teacher and he turned up in the dojo for one of our day-time classes. We knew he wasn't on holidays, because it was the middle of the school term, so we had to ask…
"What are you doing here at the dojo in the middle of the day? Aren't you supposed to be at school?"
He smiled and replied simply,
"I'm taking a mental health day!"
At the time, we didn't think much more of it, but looking back we can really see wisdom in his approach. In fact, we've come to realise that we have a lot of members who use karate as part of their strategy for managing their mental health.
Whether it's: stress, depression, anxiety, or social isolation. Karate is a great way to help keep you balanced and connected. Of course the exercise element of the training gives you a natural high through the release of endorphins, you get to do something just for yourself and you get to be a part of a positive, uplifting community of people who are serious about growing themselves. When it comes to managing your mental health, training at Sunshine Coast Karate really does tick a lot of the boxes.
Getting started can be quite tricky for some people. New students often feel quite self-conscious and they're worried that they're going to make a fool of themselves. Thankfully the reality is quite different. Nearly everyone is so focussed on what they're doing themselves, that they don't really get to see what anyone else is doing. It sounds ridiculous, but it's true.
Recently, one of our karate mums has just started training with her son in the kids class as a way to connect more with her son and also increase her own training. Before she joined the class, her son said it was "OK, as long as you don't embarrass me".
Part way through the class, mum tripped and fell. She was feeling a little embarrassed and thought she'd made a fool of herself, until she asked her son at the end of the class, "did you see me fall over?"
And the answer… "No."
We see this kind of thing happen all the time, students just get so caught up in what they're doing they really don't see much of anyone else in the class. Of course there are exceptions, because students are encouraged to train with partners and small groups at times. But even then, most people are still heavily focussed on themselves.
And if you're ever feeling stressed out, sometimes simple advice is often the best.
Here's something we say to students, quite a lot, "Just breathe". At least that's the first step in regaining control of the emotions and releasing stress from the body. By slowing down the breathing and deliberately working on your mind body connection you can allow yourself to get in the moment, but it all starts with taking time to breathe.
When we see someone getting anxious or stressed out, or when we see unnecessary physical tension, this is always the place to start. Of course, there's a bit more to it than just breathing. Over time you learn how to breathe correctly, and in doing so, not only do you learn how to manage your stress levels, but you also take greater control of your emotional state.
Here is an interesting video, "How to Breathe" from psychologist and breathing expert Dr. Belisa Vranich that you may enjoy.
In the dojo you will also learn how to develop good posture by lifting your eyes up, opening your chest and standing tall, while at the same time staying centred and in control of yourself. Posture is a powerful thing.
But even when when do everything else right, we can still be our own worst enemies by choosing to focus on thoughts and self talk that just breaks us down. Again in the dojo, you will learn to change the inner dialogue and become your own cheer squad.
Every time you train in the dojo you are learning all the skills necessary to put yourself in a peak mental and emotional state. When you take any one of these elements you can quickly make a change. With a little practice, this can completely transform your life.
Here's another great TED talk that covers many of these same topics. When I first saw this video a few years ago, I thought to myself, "this is exactly what we do in the dojo all the time".
Of course, we'd love to see you at the sign on day this Saturday.
And we could say, Don't stress out, Don't worry, Don't be shy.
We know, if you are going through some challenges right now, it's not always easy to do what you know you need to and make the necessary changes or try something different.
But…. if any of this sounds familiar or it sounds like you could do with a bit of this in your life. Even if sounds scary or confronting. We really hope you can dig deep and take a positive step forward.
We believe in YOU.
Join us as we count down the days leading up to our 2020 Sunshine Coast Karate Sign On Day.
Below is more details about our upcoming Sign on Day. We would love to meet you on Saturday 15th February and if you require further information, be sure to connect with us.
Learn more about the Sign On Day on Facebook.
SIGN ON DAY CLASSES – Bookings Required:
Class sizes for the sign on day are strictly limited, because we want to make it a great experience for all participants. So, if you have booked in to a class that is already full, one of our staff members will be in touch with you to make other arrangements so that you can still do a trial at another time.

If you have any additional questions, connect with our staff and we'll do our best to help you. We look forward to meeting you soon.
What's happening on the day:What's happening on the day:
Little Champions (4-7 Yrs) FREE Trial Class 8:45-9:25am
Karate Kids (8-15 Yrs) FREE Trial Class 9:30-10:25am
Teen & Adults Karate FREE Trial Class 10:30-11:30am
Demonstrations from members
Special Sign On Day Offer For New Students Who Sign Up On The Day